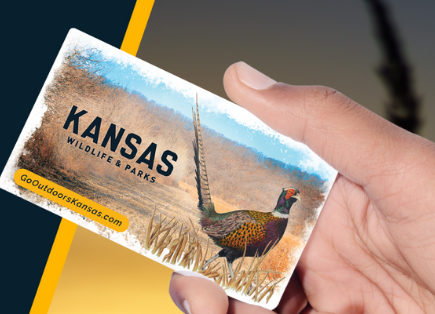 License Requirements
All resident hunters age 16 through 74 must have a resident hunting license unless exempt. Nonresident hunters, regardless of age, must have a nonresident license..
Both are available online.
gooutdoorskansas.com
Anyone under 27 years old must carry their hunter education card while hunting. Students must be at least 11 years old to be certified. Youth 12-15 who have completed hunter education may hunt without adult supervision (except during youth seasons when adult supervision is required regardless of hunter education). Exceptions include youth 15 and younger who may hunt without hunter education while directly supervised by an adult 18 or older. Anyone 16 or older who has not completed hunter education may purchase up to two apprentice hunting licenses. An apprentice license is valid one year from date of purchase, and the holder must be under the direct supervision of a licensed adult 18 or older when hunting.