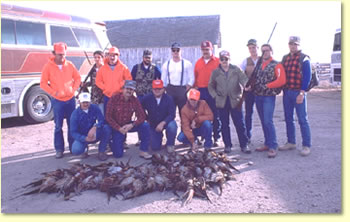 Size of Groups
Private Parties:
No Maximum Limit
Minimum of 6
Single hunts and groups of less than 6 will be combined.
We realize some hunters don't care to hunt with strangers, however in this area of the country, larger groups are more successful. Plus you may meet some great new friends along the way.
If a hunter or small group insists on a private hunt, accommodations can be made.