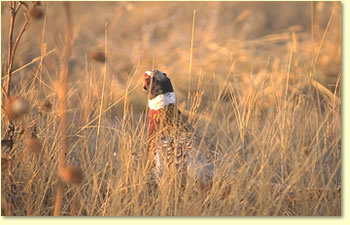 Welcome to the B & R Guide Service Web Site.
You will find all the answers and them some about what we have to offer you in the hunt of a lifetime. So take your time a poke around, and see why we are the premier hunting guide service in Southwest Kansas.
Southwest Kansas has long been the finest pheasant hunting area in Kansas. Now you can enjoy it like a local. Our Guides will show you where and how to bag your birds. This is not a game farm or shooting preserve. We offer the pursuit of wild birds over 10,000 acres of prime private ground.
So, if you are after the thrill of the hunt with results give us a call or contact us by email. Some one will always be available to answer any questions you might have about our hunting trips.
And remember to check out Photo Gallery.