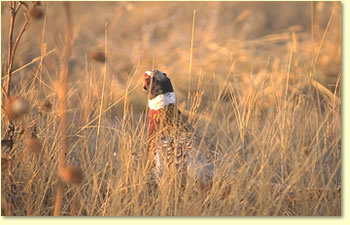 Welcome to B& R Guide service.
B & R Guide Service offers a full service hunting experience including lodging and meals, transport, bird cleaning, and dogs. Our experienced guides have decades of experience to give you a hunt of a lifetime.
Southwest Kansas has long been the finest pheasant hunting area in Kansas. Now you can enjoy it like a local. Our Guides will show you where and how to bag your birds. This is not a game farm or shooting preserve. We offer the pursuit of wild birds over 1000s of acres of prime private ground.
So, if you are after the thrill of the hunt with results give us a call or contact us by email. Someone will always be available to answer any questions you might have about our services. We hope you will join us for a great SW Kansas hunt.
And remember to check out Photo Gallery.